It's a book giveaway!
Follow along with all the other bloggers and win some cool stuff.
For a chance to win all you have to do is follow, share and leave a comment.
Offer expires 9/25/15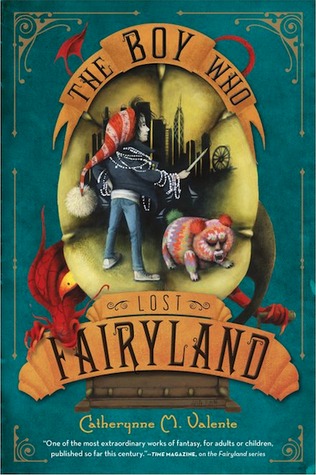 The Boy Who Lost Fairyland
BIBLIO: 2015, Feiwel and Friends Books, Ages 12 to 18, $19.50.
Hawthorne is a troll. He just had a birthday and turned one year old. Trolls, at this early age, can speak quickly and Hawthorn was already as tall as a table. He was off on an adventure to a new home with a red panther called Red Wind. He couldn't resist because he loved all things red. But, he must learn some very important rules. First, he could not use magic. Second, the practice of physicks was forbidden. Third, aviary locomotion was permitted only by means of balloon or licensed aeroplane. According to Red Wind, when Hawthorn ate human food he would become mortal and would never be able to return to Fairyland. He was chosen for the Changeling life which is a human child exchanged for a fairy child. Hawthorn would become Thomas Rood.
Thomas grew up in a human home where he didn't seem to do things in a "normal" manner. When he met a girl named Tamburlaine his world suddenly became even more interesting. Thomas and Tamburlaine shared a secret of their true identities. How will the two ever get back to Fairyland, the place they longed to be?
Author Catherynne M. Valente has created a story that mimics tales of the old Victorian days. The characters are delightful and the adventure is fanciful and rhythmic. Young readers will be engaged and eager to read more. Parents and teachers will want use this tool as a read-aloud project to be shared with students or family.
Courtesy of The Children's Literature Comprehensive Database.