It's a blog hop and book giveaway!!
For a chance to win be sure to follow, share and leave a comment.
Follow the other bloggers
HERE
!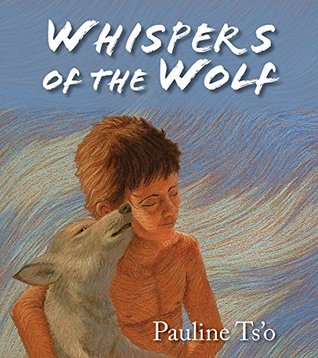 Title: Whispers of the Wolf
Illustrations: Pauline Ts'o
Publisher:
Wisdom Tales Press
Around the mid 1500's a community of Southwestern Pueblo, Native Americans, thrived in this country. The Pueblos had large close-knit families. Children were taught how to contribute to their communities and how they could live in harmony.
Also during this time, wolves were highly respected by the Pueblo people. Wolves were animals that had serious social rules. When a young wolf turned two years old it wasn't unusual for him to challenge the pack leader. Wolves would eat 2.5 pounds of meat daily to survive and closer to 5-7 pounds to be able to have pups.
Author Pauline Ts'o didn't want to just share a fictitious story of a young boy who found an abandoned wolf cub. The boy took care of the wolf and eventually had to release him to run in the wild. Ts'o wanted to share a story of a people who lived long ago and the wolves that thrived during that time as well.
Reader, parents and teachers will enjoy the wonderfully soothing and colorful illustrations that depict the life of a boy and his wolf. The back of the book has references to the history of the Pueblos and wolves. The illustrations are labeled individually and share important facts. This book would be a lovely addition to any library.