Book Giveaway!
This fun teen whodunit will get readers flipping the pages to see who did it!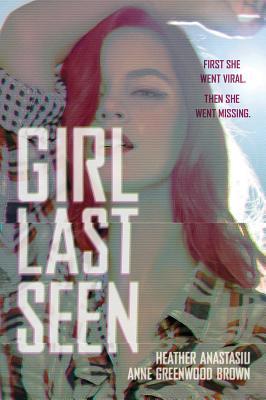 For a chance to win follow and share. Don't forget to leave a comment.
Offer expires 4/23/16
Author: Heather Anastasiu and Anne Greenwood Brown
Publisher:
Albert Whitman & Company
Kadence Mulligan and Lauren DeSanto were a musical hit on YouTube. They've been best friends since they were little girls. Kadence was the performer of the group while Lauren's talents were more in the writing of the music. Unfortunately for Lauren, a throat infection caused her to lose her voice and she could no longer be a part of the duo. Since Kadence was used to being in the limelight she made her move and went solo. After a successful coffee shop performance, it's discovered that Kadence was missing. With the riffs that developed between the girls after their musical breakup and a few arguments regarding an old boyfriend, Lauren became the number one suspect. As the rumors spread and the police get involved the list of suspects grew. Will Lauren be able to clear her name and figure out what happened to Kadence?
Authors Heather Anastasiu and Anne Greenwood Brown have created an interesting whodunit read for teenagers. With social media influences and interesting characters' readers with either love or hate this is a read that will keep them turning the pages to see what unfolds.