This wonderful book hop is hosted by BookHounds!
Follow along for a chance to be showered with books.
For a chance to win be sure to sign up for the KBN Newsletter.
Hop ends 4/30/16.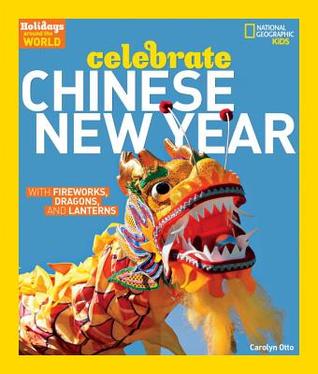 Celebrate Chinese New Year
BIBLIO: 2009, National Geographic Kids, Ages 7 to 12, $7.99.
When China celebrates its new year millions of people participate. This holiday begins on the first new moon. This brings a time of hope and promise. Participants shop for presents, food and clothing and clean their homes to sweep away the bad luck. Traditionally this celebration lasted 15 days, now it is just one week. Fireworks are a big part of this celebration. Families honor the elders of their family and the ancestors. There is even a lantern celebration on the 15th day.
Readers will learn so much about the Chinese New Year. Famed National Geographic photos are found throughout the pages with fun facts. Readers will also find a Chinese calendar and zodiac. A recipe for fortune cookies will help young readers get into the spirit. Maps, a glossary and plenty of other resources can be found for kids who want to know more. Parents and teachers will love this treasure trove of information about the Chinese New Year.
Sweet Dreams Curious George
BIBLIO: 2013, Houghton Mifflin Harcourt, Ages 5 to 7, $4.99.
FORMAT: Children's Picture Book
George is a good little monkey, but is very curious. The man in the yellow hat takes care of him and brought him a new book to read at bedtime. The little book was about a chick who thought the sky was following. After this story George had trouble sleeping. He was afraid the sky might fall while he slept. The man in the yellow hat showed George the sky and the stars through a telescope. When George saw the night sky, do you think he was able to fall asleep?
Authors Margret & H.A. Rey's have put together a fun Curious George read for kids who might have trouble sleeping. Colorful illustrations help little ones read this story even if they don't know the words.