Book Giveaway!
For a chance to win follow, tweet and leave a comment with your name and email.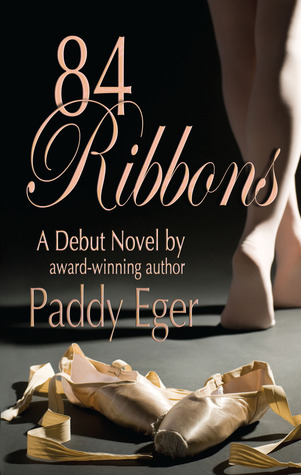 Title:
Author:
Publisher:
ISBN:
Marta Selbryth has been dancing ballet since she was 5 years old. At the age of 7 her ballet teacher told her about a famous ballerina and how she wore out hundreds of pointe shoes in her first 12 years of her career. Marta decided right then that she would save the ribbons of every worn out pair of pointe shoes starting with the very first pair she just received. Her goal was to collect 84 ribbons. Marta had calculated and decided that 84 would be how many she needed before she was ready to earn a solo at the dance company she would be dancing for.
Marta is now 17 and has finally been accepted to the intermountain dance company in Billing, Montana after many rejection letters from other companies. Leaving home for the first time she is learning that not everything goes as planned. Her baggage didn't make the trip with her, She can't seem to get a hold of the greeter in charge of helping her settle in, her acceptance letter had the wrong information on it, which caused her to be several days late showing up at the dance company and now she has to struggle to make up for the lost time. This dance company is her only chance to fulfill her dreams of dancing for a professional company and earning a solo and so far it's not looking good for Marta. Having secured a home for herself, Marta is still completely alone without her friends or mother's guidance to help her through this journey she will have to face life head on or fail and go home.
What else could go wrong for Marta? Does she really have what it takes to be a professional dancer? What other obstacles stand in her way of her dreams?
Author Paddy Eger takes readers into the real life world of ballerinas. Young readers will get a first hand look at the excitement, hard work, and sacrifice it takes to reach their dreams. The characters are also right on the edge of starvation to maintain a certain weight. This book may seem to be directed at an all female audience but young men who are aspiring to dance may also be interested. Vivid imagery fills these short chapters with character and emotional that will keep any reader engaged and connected.
Courtesy of Aimee Bernard, Early Education Teacher