BOOK GIVEAWAY!
If you loved the book The Maze Runner and you wanted to know more about it
or the movie, this is the one guide you will need.
For a chance to win just follow, share and leave a comment with your name and email.
Offer expires 7/18/15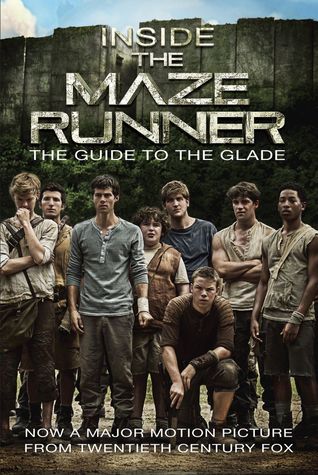 BIBLIO:2012, Delacorte Press, Ages 10-18, $10.99.
How would you handle being thrown into a place where your instincts and will to live must be strong enough to help you survive? Welcome to the Maze and be prepared to run for your life. Author James Dashner's best-selling novel the "Maze Runner" is now a major motion picture that will get your blood rushing. Readers can use this guide to get up close and personal with its characters. Magnificent full color photos draw readers into the world of the plush green habitat and the runners that spend their time there. Readers also get an inside view of what's lurking inside the deadly maze. Chapters inside this guide cover the Box, Glade, the Gladers, the Maze and the Girl. There is law and order in the Glade. The pit has two main functions, it's where the greenies or new arrivals, spend their first night and it's a secure location to hold a glader, or habitat of the glade, who might be dangerous or in need of punishment. Each character, outside of running the Maze, has a purpose or job. Readers will learn about Minho, the fastest runner, Jeff the onsite medic, and Frypan the cook. Everything these characters need is dropped in via the box. They plant seeds they acquire from the box to grow their own food. These characters even hold council to make many of their decisions. There is only one thing they fear and that's the creatures that come out at night in the Maze. One thing the guide doesn't share is how the story ends. Readers will find no spoilers here. What readers will find is an even bigger reason to read the book and see the movie. Author Veronica Deets has done a wonderful job of honing in on the essence of this exciting film. This guide is a must have resource. Young readers will love the snapshots of these characters.
Courtesy of The Children's Literature Comprehensive Database