Author Robin Talley takes readers into the lives of the LGBT world. Readers will be engaged as to the "what ifs" of two teen girls and how they deal with life after high school.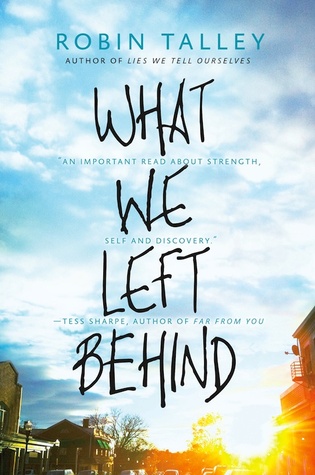 For a chance to win be sure to follow, share and tweet with #kbooknook.
Leave a comment with your name and email. Offer expires 12/12/15.
Title: What We Left Behind
Publisher: Harlequin Teen
Toni and Gretchen are a popular lesbian couple at their high school. But now high school is over and they are both college bound. At this point they both feel their relationship and love is strong enough to stand the test of a long distance separation. Gretchen is off to New York while Toni is headed to Harvard. Neither one realizes what may be down the road for them.
In Gretchen's new circle she is caught off guard when fellow students want to know what label they should tag her with, lesbian or genderqueer. Toni, on the other hand, is trying to look more like a girl, but not too much. Toni is also busy finding LGBT groups to join. The one thing they both have in common is they are both missing each other and both are trying to figure out how to exist without the other. Their slow reinvention of themselves as they settle in and make new friends is taking its toll. Their new lives have them questioning their identities and their love. Will the two come together again or continue to drift apart?
Author Robin Talley has created a story of love and friendship. Readers will be directed into the LGBT world. With the points of view from both main characters and their friends, readers will be given insight on the "what ifs" of being a member of the LGBT club. This is a read for teens at least 17 years or older. The scenario's may be too suggestive for a younger audience. Parents and teachers can utilize this book as a way to open up dialogue for questions teens may have about this lifestyle.
Courtesy of Media Masters Publicity