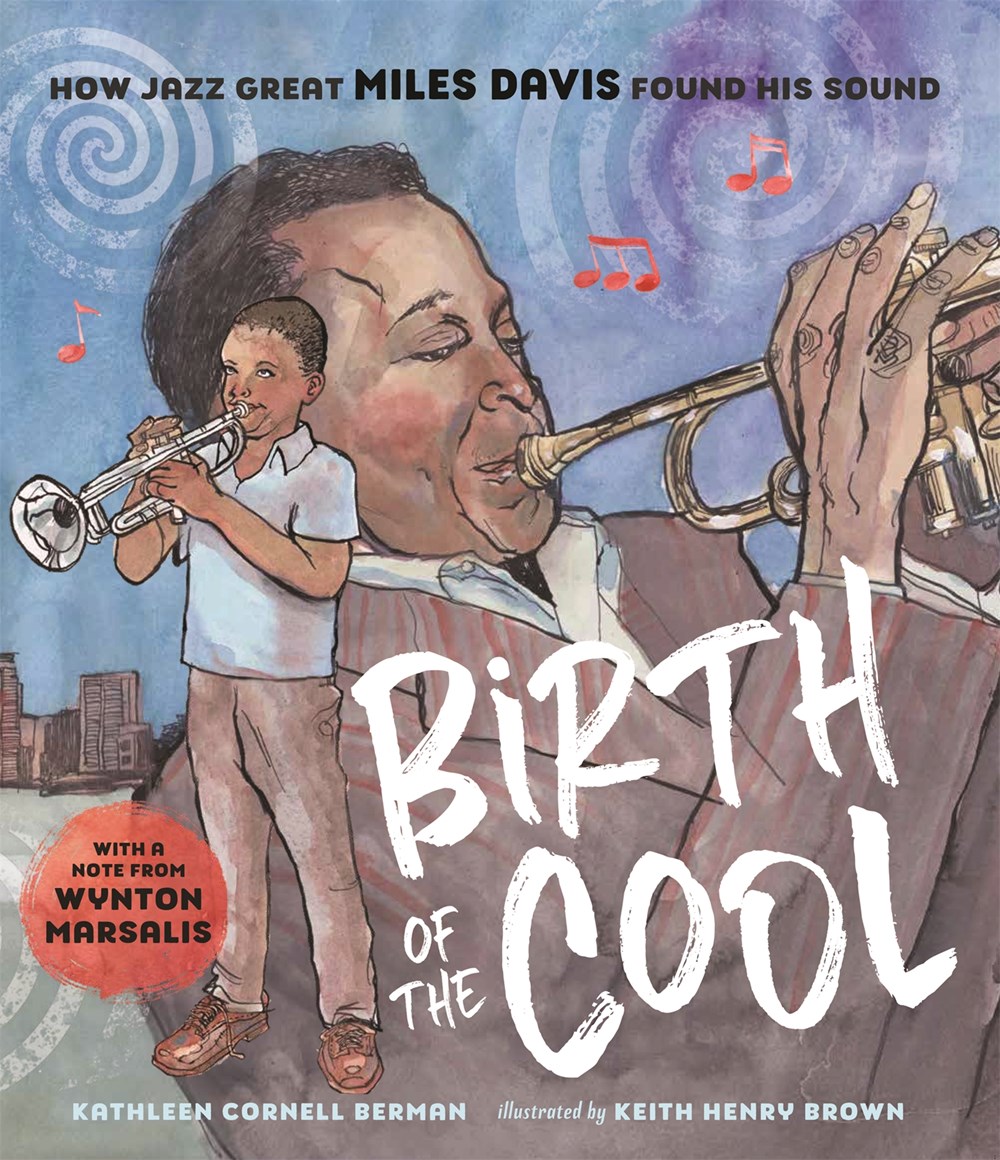 Author: Kathleen Cornell Berman
Illustrations: Keith Henry Brown
Publisher:
Page Street Kids
The Birth of the Cool isn't just about famed musician Miles Davis. It's a journey through the birth of a unique jazz sound that was Miles Davis and jazz.
This book takes readers on a poetic journey through the life of trumpeter Miles Davis. He would listen to the sounds of Louis Armstrong and Duke Ellington bellowing from the radio. Sounds were everywhere from the guitars in the backwoods, to the church hymnals in the evening breeze.
Miles went on to study at Julliard but longed to play jazz with the many other musicians in the club scene. During the day, he studied at school and at night he hung out at the New York club scene. It didn't take long before he decided to play the club scene instead of attending Julliard.
Finally, the day came for Miles to play in the big leagues and that, after a few dark days, is when de discovered his own sound. With steady encouragement from some of the best in bebop and jazz musicians, Dizzy Gillespie and Charlie "Bird" Parker, he became the Miles Davis we know today.
Included within these pages is a note from Wynton Marsalis. Miles Davis story is inspiring and a fun read. Its rhythmic vibe invites young readers to be engaged and inspired. This is a perfect read for anyone interested in music.