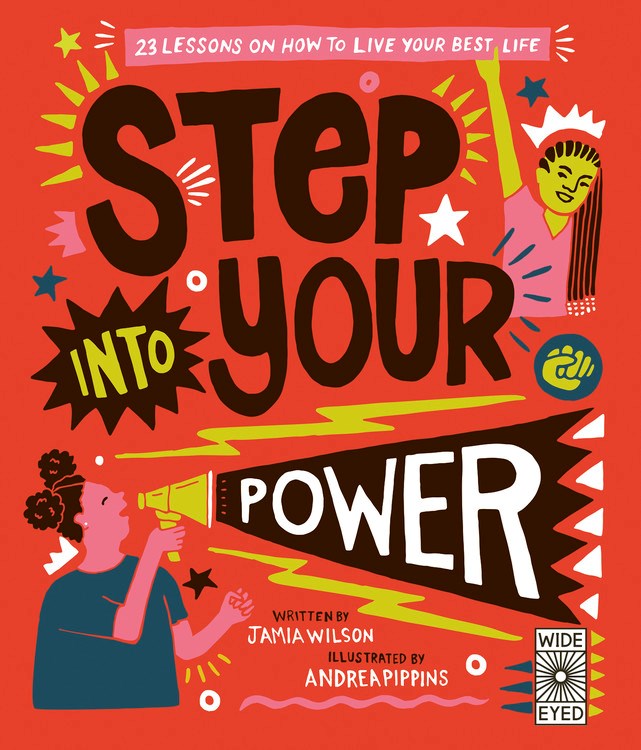 Title: Step Into Your Power
Illustrations: Andrea Pippins
Publisher:
Wide Eyed Editions
Step Into Your Power shows readers how to express themselves and define who they are to the world. This handy guide is full of bold and colorful expressions and provides readers with the tools they will need to take on the world.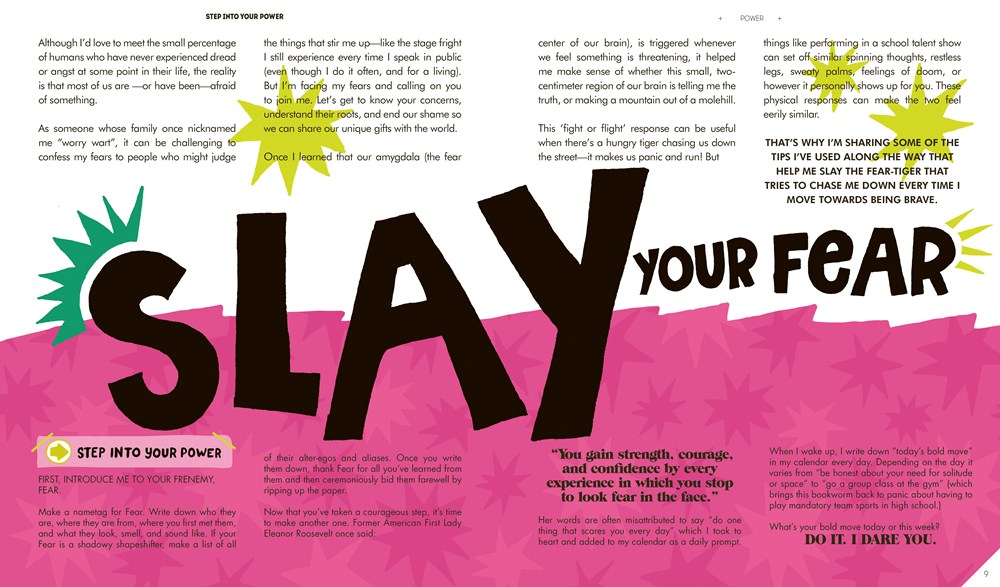 Readers will get tips on how to ask for what they want and to own it by getting to know themselves, let go of fears and write down what they want to do so they have an action plan. Readers will also learn how to deal with bullies, how to give back to the community and end even tips on how to vote. If you are in a rut, there are tips to help you get unstuck. Self-care and surrounding yourself with like-minded individuals are also included within these pages.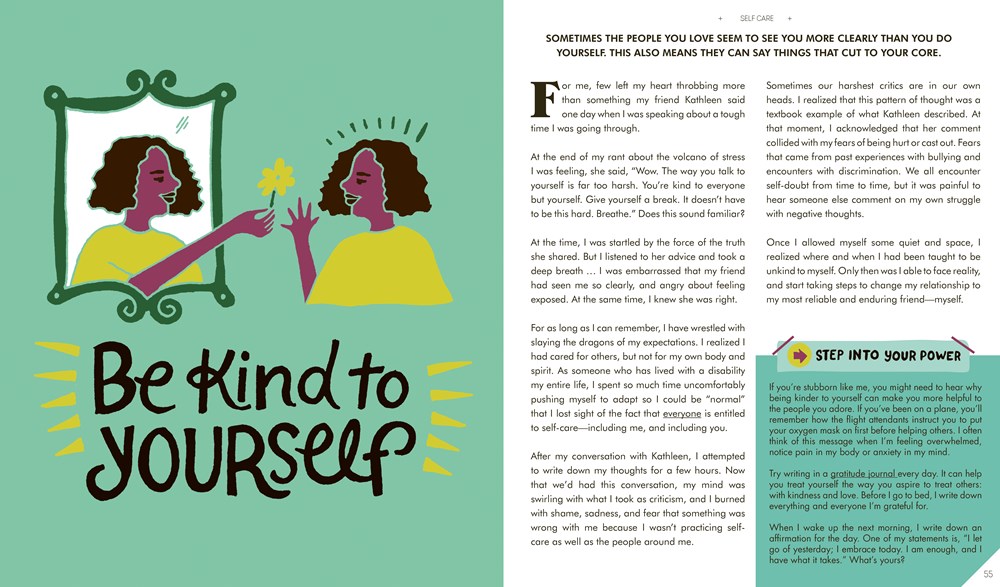 Parents and teachers can use this colorfully expressive guide to inspire young people to venture out and follow their dreams without fear. Each page provides tips, tools and even phone numbers to agencies that can assist with overcoming any obstacle that would get in the way.