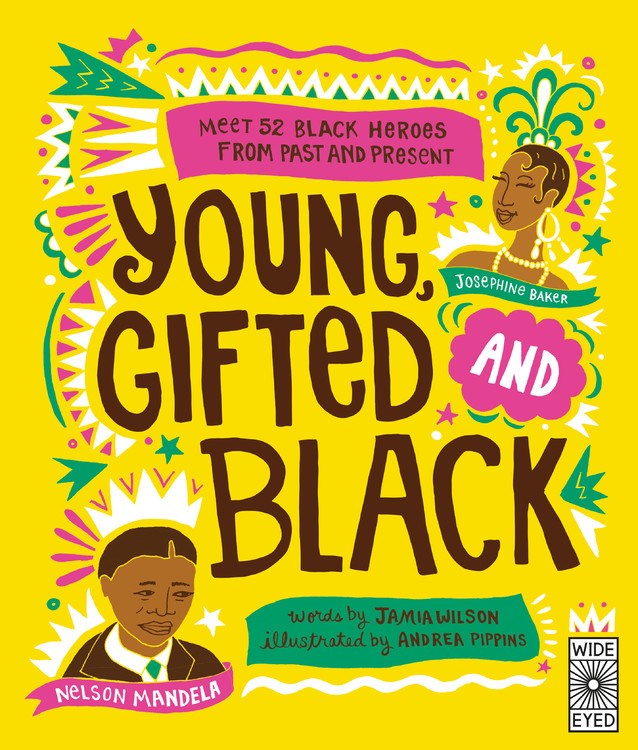 Title: Young, Gifted And Black
Illustrations: Andrea Pippins
Publisher:
Wide Eyed Editions
Author Jamia Wilson and illustrator Andrea Pippins created this book to share experiences of black changemakers in the hope to inspire a generation to move forward and change the world. Readers will discover people in many professions from around the globe who have paved the way, utilizing strength and endurance for the next generation and also inspiring them to reach for the stars.
At age 12, Mathew Alexander Henson, worked on a merchant boat because he wanted adventure. In 1890 he joined Robert Peary to explore the artic. Cathy Freeman is the sixth fastest woman of all time. She made history when she competed in the Olympics as the first indigenous Australian. Author Toni Morrison was the first African American woman to receive the Nobel Prize in literature. When she was in the first grade, she was the only black child in the class and also the only child in her class that could read. Sir Sidney Poitier was the first African American to win an Academy Award for best actor. While working odd jobs he discovered a flyer about opportunities at the American Negro Theater.
Readers will find many interesting heroes and people who've paved the way for so many of us. Parents and teachers can use this as a tool to teach and inspire young learners about what it takes to become a hero and also to embrace history. Readers can also be fearless when it comes to following their own dreams.